The 3 Most Common Ways to Replace Windows:
Full Frame, Pocket Window Replacement, and Sash Pack Replacement
Replacing windows in a home is not a simple task. And there is more than one way of removing old windows and installing new ones when you are upgrading or updating your home. To understand window replacement, there are basically three different methods that are often used in our area: full frame replacement, pocket window replacement, and sash pack replacement.
The simplest way to upgrade windows in a home is the pocket window replacement method. Basically the contractor installs a complete window unit inside the existing wood frame of an old window. The contractor will remove the sashes (operable glass panels in the window), and then replace them with an "insert" window that fits inside the old window frame. This method is best when, for example, you are replacing windows in an older home that have solid, non-rotted frames and interior and exterior trim you do not want to disturb. This may also be the method you use if your house has replacement windows that have failed..Typically when pocket replacements are installed, the contractor will wrap your existing trim and sills in aluminum coil stock so that you do not have to repaint or maintain the trim on the outside of the unit. This is probably the most common replacement method in our region.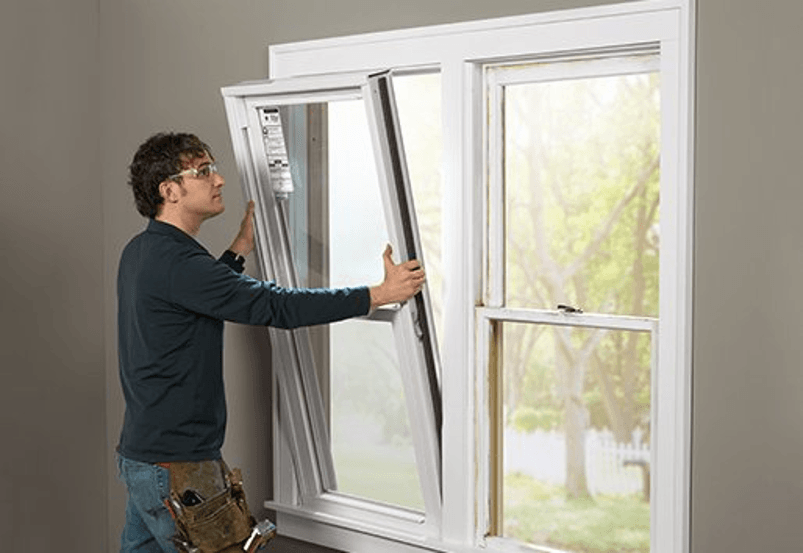 The second method of window replacement is a full-frame window replacement. When replacing this way, typically the old window is removed so that all that remains is either a masonry opening or the original stud pocket where the window was installed. The window is basically installed like a new window, and all of the old frame and window components are removed before a complete new window is installed. While this method is more labor intensive, there are a few advantages. One of the main advantages is that because you are not putting a window inside the frame of a wood window (as you would in a pocket replacement), you will not lose visible light. Also, if you have rotten sills, trim, or frames, this is the best method to choose. However, with this method you will be more than likely doing drywall or plaster repairs on the interior, because to remove the windows the contractor will have to cut down to where the window is framed into the walls. This is also the only way you can replace most modern vinyl windows in newer homes, because the windows are attached to the framing and need to be cut out to be replaced.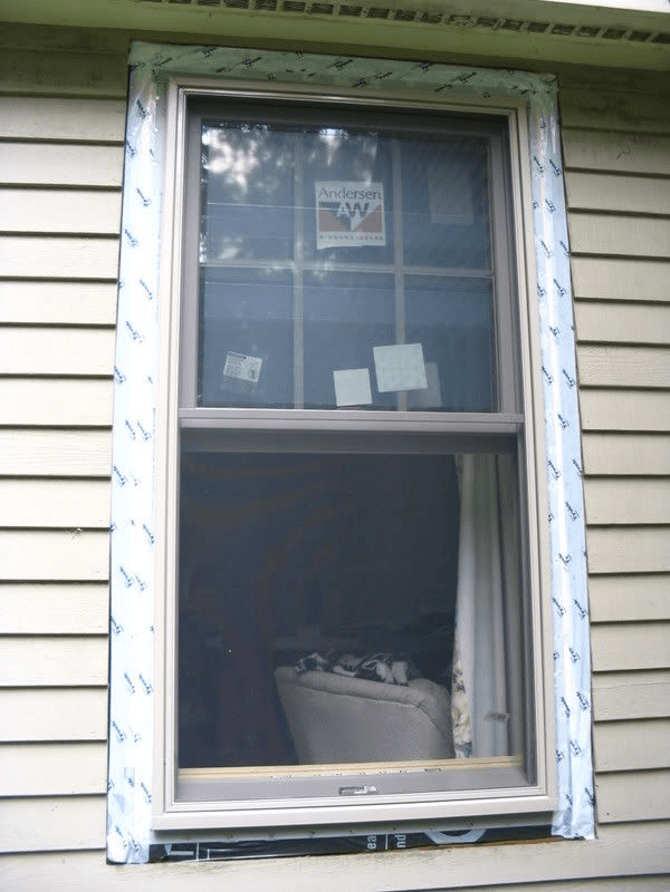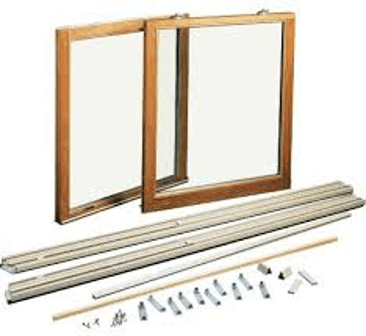 The third method of window replacement is similar to the pocket replacement, because you keep the existing window frames. However, this method only works on double-hung openings. The sash pack replacement method is best in say, historic areas, where you have historic grille requirements, and you need or want to keep existing frames and exterior and interior trim. Sash packs are usually only available in aluminum clad or all-wood, and they are designed basically to replace the upper and lower sashes only as well as replace the old jambliner (tracks on side) system. This is a method highly favored in historic districts such as Georgetown, Old Town Alexandria, and various parts of Northwest DC and lower Anacostia where historic requirements and architectural review boards govern replacement and they want homeowners to maintain a historically consistent look.
In short there are lots of different ways to replace windows, and lots of materials to choose from. The best thing you can do is set an appointment with your contractor to discuss what the best options are for your project based on your home, its location, the condition, and your overall budget. There is a time and a place for each type of replacement, and it's important to know your options so you can replace windows in a way that's appropriate to your home as opposed to the one-size-fits all approach of many replacement companies.